Are you on a quest to discover the best beaches in Málaga? Well, your search ends here! In this comprehensive blog post, we're going to embark on a virtual tour of the most stunning beaches that Málaga, the jewel of Spain's Costa del Sol, has to offer. From the bustling shores of Torremolinos to the serene beauty of Nerja, there's a beach that caters to every preference and every mood.
Are you drawn to the vibrant energy of bustling beach towns?
Or perhaps you're in search of a more serene beach experience?
So, get ready to slather on some sunscreen, pack your beach bag, and join us as we explore the most beautiful beaches in Málaga. Whether you're looking for a beach with a long promenade filled with amenities, a secluded spot for the best swimming and sunbathing, or something in between, we've got you covered. Stay tuned as we dive into the azure waters of Málaga's best beaches!
Discovering the Diverse Beaches of Malaga: A Journey from the City to the Surrounding Towns
Malaga, a radiant gem on Spain's Costa del Sol, is renowned for its sun-soaked beaches that stretch along the azure Mediterranean Sea. However, the beauty of Malaga's coastline lies not just in its golden sands and crystal-clear waters, but also in the diversity of beach experiences it offers. This diversity is primarily characterized by two distinct types of beaches: those located within the bustling city of Malaga itself, and those found in the picturesque towns dotting the surrounding areas.
In the heart of Malaga city, the beaches are vibrant and dynamic, reflecting the lively spirit of this Andalusian metropolis. These beaches, such as the popular Malagueta Beach, are easily accessible and often bustling with locals and tourists alike. They offer a wide range of amenities, from charming chiringuitos (beach bars) serving traditional espetos (sardine skewers), to various water sports activities, making them perfect for those seeking convenience and a lively atmosphere.
On the other hand, a short journey from the city center takes you to the tranquil beaches of the surrounding towns. These beaches, like those in Nerja or Estepona, offer a more serene and laid-back experience. Often nestled against a backdrop of stunning cliffs or lush vegetation, these beaches are ideal for those seeking a peaceful retreat away from the city's hustle and bustle. Whether it's a secluded cove or a long stretch of golden sand, these beaches offer a different kind of charm and a chance to connect with nature.
Discovering Malaga's City Beaches: La Malagueta and Huelin
Malaga city, a vibrant hub on the Costa del Sol, is home to several beautiful beaches, two of which stand out for their accessibility and charm: La Malagueta and Huelin. Each of these beaches offers a unique experience, with their own distinct character and amenities.
La Malagueta Beach
La Malagueta is one of the most popular beaches in Malaga city. Located near the city center, it's a large man-made beach that stretches over a kilometer long. The beach is well-equipped with amenities including showers, toilets, children's play areas, and beach bars known as 'chiringuitos'. The soft sand and calm waters make it a favorite among locals and tourists alike for sunbathing and swimming.
Just a Few Steps From Malagueta - Vamos Academy Malaga
To get to La Malagueta from Calle Reding 6 (where we are located!!), you can take a short walk. The beach is approximately 224 meters away, making it a quick 4-minute walk. Simply head southeast on Calle Reding towards Calle Cervantes, then turn right onto Paseo de Reding. Continue straight, and you'll find yourself at the beautiful La Malagueta Beach.


You can see it here: Click Here
Huelin Beach
Huelin Beach, located in the neighborhood of the same name, is another city beach that's worth a visit. It's a family-friendly beach with a relaxed atmosphere. The beach is known for its fine sand, clear waters, and a beautiful promenade lined with palm trees. It's also equipped with various facilities including showers, toilets, and chiringuitos where you can enjoy delicious local cuisine.
Getting to Huelin Beach from Calle Reding 6 requires a bit more planning as it's further away.
If you prefer to take the bus from Calle Reding 7 to Huelin Beach, Google Maps provides a few options.
One of the quickest routes is to take the number 40 bus from the Pso. Mtmo. Cdad. de Melilla – Pza. Malagueta stop. This journey should take approximately 23 minutes.
If you're up for a walk, it's a relatively straightforward route that will take you about 41 minutes.
You can see it here: Click Here
Exploring the Charming Towns Near Malaga
Torremolinos: Once a sleepy fishing village, Torremolinos has transformed into a bustling resort town. Its long, sandy beaches and vibrant nightlife make it a popular destination for tourists. The town is also home to several water parks, making it a great choice for families.
Mijas: Nestled in the mountainside, Mijas is known for its whitewashed buildings and panoramic views of the coast. Its cobbled streets are filled with craft shops, traditional restaurants, and historic sites. A donkey taxi ride, a unique mode of transport that has become a symbol of the town, is a must-try.
Cadiz: A historic gem on Spain's southwestern coast, Cadiz is known for its ancient origins, beautiful beaches, and vibrant culture. Its blend of historic landmarks and seaside charm make it a must-visit destination.
Nerja: Known as the "Balcony of Europe," Nerja offers stunning views of the Mediterranean. Its beautiful beaches, such as Burriana and Calahonda, are perfect for relaxation. The fascinating Caves of Nerja, home to ancient paintings and impressive stalactites and stalagmites, are a must-visit.
Estepona: Estepona retains much of its old Spanish charm while offering all the amenities of a modern resort town. Its well-preserved old town, beautiful marina, and long sandy beaches make it a popular destination. The Orchidarium, home to a stunning collection of orchids, is a must-visit.
Marbella: A renowned luxury holiday destination, Marbella offers a blend of traditional charm and modern sophistication. Its Old Town is filled with boutique shops, art galleries, and restaurants, while the Golden Mile is home to luxurious residences, resorts, and beach clubs.
Benalmadena: A town with a rich cultural heritage, Benalmadena offers a mix of traditional Spanish charm and modern amenities. Its marina is one of the Costa del Sol's most popular attractions, boasting a wide range of restaurants and shops. Don't miss the chance to visit the town's Buddhist Stupa, the largest in the Western world.
Fuengirola: Known for its beautiful beaches and historic sites, Fuengirola offers a range of attractions for visitors. The Sohail Castle, a historic fortress with stunning sea views, is a must-visit. The town's zoo, Bioparc Fuengirola, is renowned for its commitment to animal conservation.
Let's start!!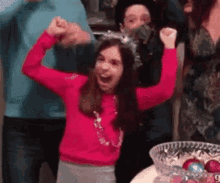 Torremolinos Beach:
Torremolinos is one of the most popular tourist destinations in Málaga. It's well-known for its long promenade, which is perfect for an evening stroll. There are also plenty of restaurants and bars to keep you entertained. If you're looking for a vibrant nightlife, Torremolinos is the place to be.
Stretching over 7 kilometers along the Mediterranean coast, Torremolinos Beach is a picturesque haven where the sun always seems to shine. The beach is divided into several sections, each with its distinct character and allure. From the bustling Playamar to the tranquil La Carihuela, there's a perfect spot for everyone. The soft golden sands invite you to lay down your towel, while the crystal-clear turquoise waters beckon you to take a refreshing dip.
Bonus Tip: Torremolinos is the Gay capital of Malaga.
How to Get to Torremolinos Beach
To reach Torremolinos Beach from Calle Reding 6, you can take the bus number 4 (ALSA – Co-Ma-Alg) from Paseo del Parque – Plaza del General Torrijos. The journey takes approximately 47 minutes. Alternatively, you can take the C1 train, which takes about 48 minutes.
Mijas Costa:
Mijas Costa is one of the most popular beaches in Málaga. It's well-known for its crystal clear water and sandy beaches. It's also a great place for swimming and sunbathing. There are plenty of beach bars and restaurants to keep you refreshed throughout the day.
How to get to Mijas Costa
To reach Mijas Costa from Calle Reding 6, you will have to take 2 buses. First, the bus 113 (Fuengirola), from Terminal Muelle Heredia to Fuengirola. Then, te bus number 122 (Mijas Pueblo) from Seat Bellamar to Mijas Costa.
La Caleta Beach, Cadiz:
La Caleta is one of the most popular beaches in Málaga. It's well-known for its open stretches of sand, which are perfect for walking or relaxing. There are also plenty of beach bars and restaurants to keep you refreshed throughout the day.
How to get to Cadiz
To reach La Caleta from Calle Reding 6, you may need to take a regional bus.
Here: https://movelia.es/es/app#/transicion_alsa/venta/horarios/M%C3%81LAGA/CADIZ/14-07-2023/X/1

Burriana Beach, Nerja:
How to get to Nerja
To get to Nerja from Reading street number 6 may also Imply you taking a regional bus.
La Rada Beach, Estepona:
La Rada is one of the most popular beaches in Estepona. It's well-known for its local hidden gem status. It's also a great place to people watch. If you're looking for a beach with a lively atmosphere, here you have it.
Marbella: Bask in the Beauty of Playa Fontanilla
Marbella is renowned for its luxurious lifestyle and stunning beaches, and one of the top choices for beachgoers is Playa Fontanilla. With its golden sand, clear turquoise waters, and excellent facilities, Playa Fontanilla offers the perfect blend of relaxation and luxury. Lounge on a sunbed, take a refreshing dip in the Mediterranean Sea, or indulge in delicious beachfront dining options. Playa Fontanilla epitomizes the glamour and beauty of Marbella's beach scene.
How to get to Marbella
To reach Marbella from Vamos Academy Malaga (Reading street number 6), you can take the bus number 312 (Marbella).
Benalmadena: Discover the Beauty of Playa Malapesquera
Situated in the heart of Benalmadena, Playa Malapesquera is a popular beach destination that caters to all types of beach lovers. This wide and sandy beach offers a family-friendly atmosphere, with shallow waters perfect for swimming and plenty of amenities nearby. Whether you're building sandcastles with the kids, enjoying a beachside picnic, or simply soaking up the sun, Playa Malapesquera provides a picturesque setting to relax and unwind.
How to get to Benalmadena
Getting to Benalmadena from Vamos Academy Malaga is quite simple. You can just take the number 110 bus (TorreNueva).
Fuengirola: Unwind at Playa de los Boliches
Playa de los Boliches is one of the most beloved beaches in Fuengirola. Stretching for miles along the coastline, this wide sandy beach offers ample space for sunbathing and various water activities. With its crystal-clear waters, Blue Flag status, and a promenade lined with bars, restaurants, and shops, Playa de los Boliches has everything you need for a memorable day by the sea. Whether you're seeking relaxation or adventure, this vibrant beach has it all.
How to get to Fuengirola
The best option to get to Fuengirola from Vamos Academy Malaga is by taking the C-1 train, you can catch it at El Perchel.
Getting to the end…
Whether you're seeking relaxation, adventure, or simply a connection with nature, the beaches of Málaga offer a slice of paradise.