Average of 3 to 5 students per class*
New classes start every Monday for all skill levels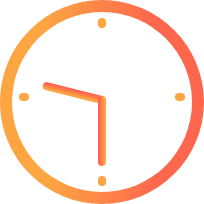 monday, wednesday and friday (6 hours per week)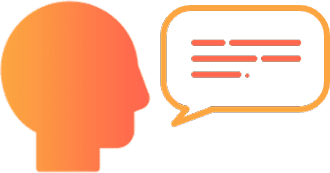 courses structured according to number of students and their skill levels
curriculum can be adjusted to meet groups' needs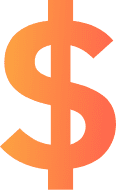 STARTING AT €100/week, all inclusive, with no registration fees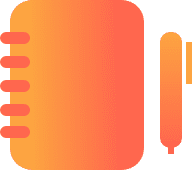 includes all class materials—you only need to bring a pen & notebook
discounts for multi-week reservations
THE BEST OPTION FOR STUDENTS WITH BUSY AGENDA!
IN LA MALAGUETA NEIGHBORHOOD
WIFI, WE ARE EQUIPPED WITH BOTH HEATING & AC

From Beginner to Confident Speaker: Inspiring Testimonials from Our Buenos Aires Students
LET US ANSWER YOUR ?'s ABOUT...
Our intensive group courses starts at €160 when enrolling for 4+ weeks. This includes the cost of all class materials, cultural workshops, access to on-site facilities, and a class certificate. There are discounts available for multiple week bookings. 
Our group classes only require participation in units of 1 week, four hours per day, Monday through Friday, for a total of 20 hours per week. This allows travellers who will only be visiting Málaga for a few weeks, as well as business travellers and expats who may be here for months at a time, to all take advantage of our group classes.
As a group, get ready to immerse yourself in a diverse range of in-class exercises that delve into the topics of the week! Our fun and interactive sessions feature lively conversational situations, engaging games designed to sharpen your reading and verbal skills, and audio and video exercises that simulate real-life interactions you'll encounter while strolling the charming streets of La Malagueta. With this dynamic approach, learning Spanish is not only educational but also a joyful experience that will keep you motivated throughout your language journey.
The goal of our intensive group classes is to develop your Spanish language skills to the point where you can communicate in everyday practical situations.
Our group classes focus on conversational skills, but also cover the important basics of grammar, so that you can effectively communicate in Spanish through writing, reading, speaking, and listening.
At our institution, we take pride in providing academic excellence while ensuring a joyful learning experience. Our dedicated academic director frequently reviews and updates all class materials to ensure they align with local Spanish usage, customs, and cultural concerns. As a result, our discussions cover timely and relevant topics that keep students engaged and connected to the cultural pulse of Spain. With this approach, we strive to make the learning experience not only educational but also enjoyable and fulfilling.
We offer an adaptability and flexibility that is impossible in traditional language learning programs that are based on textbooks, audio/video systems, or computer programs.
All materials are provided on the first day of class and are included in the price of your course. All you have to bring to class is something to write with as well as a notebook. 
Our classes are carefully prepared ahead of time in order to best meet your needs. Before a new set of classes starts, our academic director evaluates the Spanish language skill level of all new students by using a written test and an oral interview.
The advantage of this process is that it doesn't matter how much background knowledge of the language you have, or whether you've learned it through formal studies in school or informal exposure on the street. Our experience has shown that we are able to accurately assess and place all students according to their language abilities, creating the best possible environment in which to further develop their skills.
You won't waste valuable time rehashing concepts that you already understand well.
We will meet you at your level of Spanish fluency, so you can continue to develop your understanding of the Spanish language alongside other people at your skill level.
Every Friday, classes are concluded with a short test that assesses students on the skills they have learned over the week. This allows both you and the school to keep track of your progress, and to make sure that you are only moved to the next level when you are ready.
Our curriculum is designed around this progression through skill levels, but is also adaptable to the needs of the group as a whole. Our academic director plans and oversees all group classes, and works with teachers so that she can monitor the progress of all students. This ensures that the needs of every student are met.
Because of seasonal changes in demand, as well as the ongoing cycle of student assessment and placement, the number of students in any given class fluctuates throughout the year. Our goal isn't to ensure a consistent class size, but rather that all students are learning effectively and efficiently. This can only be achieved by making sure that students of similar, compatible skill levels are placed together in the same classes.
As a result, some classes may be smaller than others.
We usually average around 3 to 5 students in our group classes but during high season it can go up to 7 students. 
This allows everyone to have the necessary level of interaction and practice with one another, and personal attention from their teacher. The structure of our classes is adjusted depending upon the number of students in a class, as well as their exact level of skill.
At our institution, we strive to provide an academic and joyful learning experience for all our students. Our group classes are primarily conducted in Spanish, creating a unique environment that is not limited by a blend of native languages. Instead, you will have the opportunity to learn and interact with a diverse and dynamic student body. Our students hail from different corners of the world, bringing with them a rich tapestry of cultures, ages, and first languages. This lively mix provides a stimulating and enriching environment that allows you not only to learn about Spanish culture but also to gain a deeper understanding of cultures from around the globe.
We follow a structured and comprehensive approach to learning Spanish. Our classes are designed as weekly units, following the CEFR (Common European Framework of Reference) model, which provides a standardised way to measure language proficiency. We offer six levels of classes, A1 (beginner), A2 (Pre-intermediate), B1 (intermediate), B2 (upper-intermediate), C1 (advanced) and finally,  C2 (proficient). This allows students to progress through the levels at their own pace.
Each level is composed of either three or four biweekly units, depending on the level of intensity and the desired pace of the student. Our personalized placement test ensures that each student is placed in the appropriate level and unit, based on their current level of Spanish proficiency and learning objectives.
By following the CEFR model, we provide a clear and structured path for our students to advance their language skills and reach their goals. Whether you're a beginner or an advanced speaker, our experienced teachers will provide you with the guidance and support you need to succeed.
We follow a structured and comprehensive approach to learning Spanish, and our group classes are designed as weekly units to provide a consistent and immersive learning experience. Unfortunately, we don't offer the option to start in the middle of the week, as it would disrupt the flow of the class and hinder your ability to grasp the concepts.
However, we understand that some students may have scheduling conflicts or other obligations that make it difficult to start on a Monday. In this case, we recommend starting with private classes, which offer flexible scheduling and can be tailored to your individual needs and interests. Our experienced teachers will work with you to create a personalised lesson plan that meets your goals and fits your schedule.
After you've completed some private classes, we encourage you to join our group classes on the following Monday. This way, you'll avoid missing any classes and get the most out of your learning experience. Our group classes offer a collaborative and immersive environment where you can practice your Spanish with fellow students from all over the world and learn from our expert teachers.
If you miss a day of group classes, your instructor and our academic team will be happy to provide you the information you missed that day, and work with you to get you caught up and back on track. However, given that they are group lessons, a missed day cannot be made up. If you schedule requires a more flexible option, our private classes are the perfect fit for you. 
We believe that practice is essential to mastering a new language, which is why our instructors occasionally assign homework to reinforce the concepts learned in class. Homework also provides an opportunity for students to practice their skills outside of class and gain a deeper understanding of the language.
We understand that every student has unique needs and preferences, which is why we offer the flexibility to adjust the amount of homework assigned. If you feel that you need more or less homework to support your learning, just let us know and we'll work with you to make the necessary adjustments.
Upon successful completion of the course, you will receive your course diploma indicating the level you have achieved and the amount of hours you have completed. 
Vamos Academy is committed to ensuring that every student makes measurable progress in their language learning journey. In addition to our placement test, we also provide weekly evaluations to assess your progress and identify areas where you may need additional support.
Our academic team is always available to provide you with the tools and resources you need to strengthen any topics you may be struggling with while still advancing to the next level. We believe in personalized attention and tailored instruction, which means that we are constantly monitoring your progress and adjusting our teaching methods accordingly.
Our evaluations and individualized support are designed to help you reach your language goals and achieve fluency in Spanish. Whether you are a beginner or an advanced learner, we are here to support you every step of the way.
No previous Spanish is required. We offer classes for all levels, from absolute beginner to advanced. We are dedicated to providing learning opportunities for all students and ensuring the success of each individual each step of the way. 
*Vsa Group can modify/change number of students without prior notice