Work alone with an experienced Spanish teacher
Classes available Monday through Saturday, between 10AM to 8PM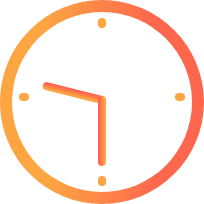 Minimum booking of one hour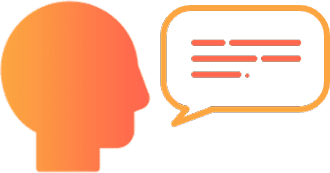 Perfect for working on specific communication skills, such as conversing, writing, or expanding vocabulary
Can be focused on specific topics (vocab for science, law, IT or prep for DELE or CELU Spanish exams)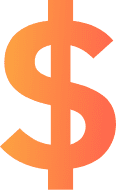 STARTING AT €30 per hour, all inclusive, with no registration fees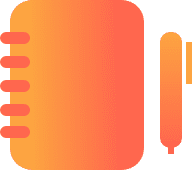 Includes all class materials—you only need to bring a pen and notebook
Discounts for bookings of 30 or more hours
LET US ANSWER YOUR ?'s ABOUT...
Our private classes cost €30 per hour. This fee includes class materials, tea or coffee during class, cultural workshops, access to all on-site facilities, and a class certificate. All you need to bring to class is a pen and a notebook to write on!
Discounts are available for those who book 30 hours or more of private classes ahead of time. Please see our prices page for more information.
As a service to our students who are attending small group classes during the morning and desire to have additional, personalized review sessions, we offer discounted supplementary private classes in the afternoon. They work just like our regular private one-on-one classes, but are offered at a discounted rate of €25 per hour. This special price is only available to students who are taking small group classes during the same week(s) as supplementary private classes. Otherwise, the normal rate of €30 per hour will apply.
We understand the significance of a structured and supportive learning environment that allows students to hone their Spanish language skills. Yet, we also recognize the challenges of juggling busy schedules that leave little room for conventional daily group classes. Which is why we offer private one-on-one classes, providing an alternative solution for those who cannot commit to attending classroom sessions five days a week. Our approach allows students to access flexible scheduling options and personalized attention that caters to their unique learning needs, creating an optimal learning experience.
If you're a busy person who still wants to grow their Spanish skills in a way that's only possibly by working with a skilled teacher, these classes are perfect for you.
Private classes can also be an excellent addition for students who want to push themselves further and explore the depths of their Spanish knowledge. And for those enrolled in group classes, booking private classes during the same weeks can provide an extra boost to their learning journey! That's why we offer a special rate for these supplementary one-on-one sessions. Get ready to experience the joy of expanding your language skills with personalized attention tailored to your unique needs.
You get to decide how long each of your class sessions will be and how many times a week you'll meet with your teacher. Our private classes usually take place between 10 am and 7 pm, Monday through Friday. Classes have a minimum length of one hour. We do not recommend sessions longer than three hours, because for most learners, after three hours most students' attention spans begin to suffer, and effective learning becomes difficult. However, that choice is up to the student. Most of our students find that 1.5 to 2 hours is the best option for them.
Openings are first come, first serve. The availability of spots is dependent upon several factors, including our current schedule and seasonal demand.
While group classes offer an active and diverse learning environment, they also must go with the flow of the group as a whole. This pace or rhythm may not be suitable for some individuals.
One-on-one classes are an excellent opportunity for you to be able to learn at your preferred pace. Our academic director works with our teachers to plan and appropriately structure private one-on-one classes and to prepare the necessary learning materials.
The academic director will continue to check in with your teacher after every class to make sure that you are progressing to your satisfaction. If necessary, adjustments can be made to future classes. Classes can also incorporate a variety of exercises, including participatory audio and video programs, intensive writing exercises, and even games that help you stay relaxed and comfortable with the material. Homework will be assigned according to your needs and wishes.
For those who are preparing for standard exams, such as the Instituto Cervantes' DELE (Diplomas of Spanish as a Foreign Language), or the Argentinian CELU (Certificate of Spanish: Language and Use), we highly recommend our private classes, which offer much-needed customizable one-on-one guidance and specialized study materials, as part of your preparation for either of these very challenging exams. While group classes are a good starting point, our private classes allow prospective examinees to focus on the necessary areas of study. Our teachers have a great deal of experience in preparing students who have gone on to successfully pass these exams.
This is also the perfect choice for professionals who want to focus on learning vocabulary and practicing scenarios that are relevant to their line of work—we have worked with doctors, medical students, legal professionals, IT staff, and professionals from many other fields.
Yes! One-on-one Spanish courses are available 10am to 8pm, Monday through Friday, and on Saturdays from 9 am to 1 pm. Find more information on our evening and weekends classes page.
Given the flexibility of our private classes, if you need to reschedule a class, that is not a problem. As long as you give us 24 hours notice, any individual class can be rescheduled for a later date. This is one of the many perks of our private classes. 
Absolutely! Keeping in mind that you can choose how many hours you would like to purchase, you can always start by purchasing one hour to make sure that it is good fit for you. 
We understand and embrace the fact that all learners have different styles, as well as instructors when it come to teaching and delivering lessons. Therefore, we do our absolute best to ensure that each student is placed according to their needs. 
At Vamos, we understand that having a positive relationship with your instructor can greatly enhance your learning experience. While we assign instructors based on their availability and expertise, we always do our best to accommodate any specific requests or preferences you may have.
We believe that consistency is key to successful language learning, which is why we make every effort to keep students with the same instructor throughout the duration of their course. However, in some cases, changes may need to be made due to teacher availability or other factors.
Rest assured that all of our instructors are highly qualified and experienced in teaching Spanish as a foreign language. We are committed to providing you with the best possible learning experience and will work closely with you to ensure that your language goals are met.
The recommended duration depends on a few different factors, and can be different for each student. However, a good place to start is with 1.5 or 2 hours. The duration can always be adjusted later on. 
We generally do not recommend individual classes that are longer than 3 hours as it can become quite strenuous, and difficult to retain information, but ultimately it is up the student. 
At Vamos, we are committed to providing a personalized and effective language learning experience. Our Academic Director closely monitors each student's progress throughout their course to ensure that they are receiving the support and guidance they need to succeed.
To help you assess your own progress, we provide regular evaluations at the end of each unit. This allows you to track your learning and identify areas where you may need extra help or practice.
Our communicative approach to language learning emphasizes practical communication skills, so you will see your ability to communicate in Spanish improve over time. We are dedicated to helping you achieve your language goals and will work with you every step of the way to ensure your success.
Our institute is conveniently located in the heart of La Malagueta, just a stone's throw away from the beach. Our modern facilities provide a comfortable and inspiring learning environment for students of all levels.
If you're interested in taking your learning beyond the classroom, we also offer a range of cultural activities and excursions that allow you to practice your language skills in real-life situations. From city tours to cooking classes, we provide a variety of opportunities for hands-on learning and cultural immersion.
We certainly do offer preparation for international exams such as DELE, CELU, or SIELE!
These classes are offered in a private class setting to ensure your success. The first step is to complete our comprehensive placement test and then meet with our Academic Director in order to create a plan in accordance with your results and the date of the exam.