Average of 5 to 9 students per class*
New classes start every Monday for all skill levels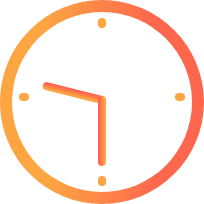 monday-friday 9:30am-1:30pm (Afternoon classes available from Jan 1 till March 10 2023)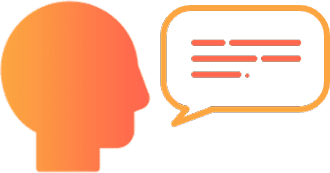 courses structured according to number of students and their skill levels
curriculum can be adjusted to meet the needs of each group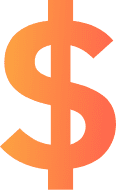 STARTING AT $145/week, all inclusive, with no registration fees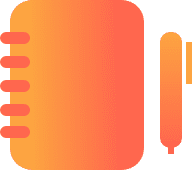 includes all class materials—you only need to bring a pen & notebook
discounts for multi-week reservations
Tango Classes - Workshops and More!
IN RECOLETA'S NEIGHBORHOOD
WIFI, WE ARE EQUIPPED WITH BOTH HEATING & AC

LET US ANSWER YOUR ?'s ABOUT...
Clara R
Teacher & Activities Coordinator

From Beginner to Confident Speaker: Inspiring Testimonials from Our Buenos Aires Students
That's where our workshops come in. They provide the opportunity for interested students to get together and explore topics like these in a laid-back environment.
We'll answer all the whys, whats and hows, share useful tips, and in the process make you a wiser traveler in Buenos Aires, Argentina.
Each workshop is hosted by one of our knowledgeable staff, who will walk you through all the basics of the day's topic and field any questions you may have. Topics of the workshops may change on a weekly basis to suit the needs of our always-changing mix of students.
popular workshops included with the group classes
Since 2013, yerba mate has been officially decreed as the National Infusion of Argentina. But even setting aside such formal recognition, you'll soon learn that yerba mate is a steamy hot drink that no Argentine can live without—and which many visitors find to be a superior alternative to coffee.
Unlike other types of drinks, you cannot order yerba mate in a typical restaurant or café (you may get the tea bag kind but that's not the real deal!). In this workshop, you'll learn how to prepare the perfect mate, the proper etiquette of consuming it, and most important of all, you'll get to taste it.
Much of the Argentine population is descended from Italian immigrants who came to this country during the late 1800s and early 1900s. You can see the Italian influences in many aspects of the Argentine culture, especially when it comes to how we communicate.
Italians are known for speaking with their hands, and that habit has passed onto their Argentine descendants.
To help you get around Argentina, we'll decipher the hand gestures that are most commonly used and which you can also pick up and use easily without causing misunderstandings.
Unlike the 'Everyday Talk' workshop, this workshop is all about slang expressions, or lunfardo in Spanish. Lunfardo is strictly used in Buenos Aires and surrounding areas. Originally used by criminals and the lower class, it is now used by all social classes. This spread is largely thanks to many tango songs which use lunfardos in their lyrics.
To use them properly (some can be quite offensive if used incorrectly) requires a deeper understanding of the culture as well as the Spanish language. In this workshop, we'll touch on those that are easier and less likely to cause major problems. But don't worry. If lunfardos sound too daunting, you can still speak and sound like an Argentine without them.
Being a country with a dark and troubling past, filmmaking in Argentina has always served as an important means of emotional release and cultural expression for both filmmakers and audiences. Argentine movies generally tend to be more thought-provoking than entertaining, and it is through this medium that you are able to get a glimpse of the complex psyche behind our country's population. Many Argentine films are recognized internationally and have won many awards. Every Thursday afternoon, we host a screening of a newly selected Argentine movie.
Get around Buenos aires like a local!
Buenos Aires is a big city, and it has a very good but intricate web of public transport system. While some like the subway are easy to figure out, others, like the buses… not so much. We'll show you how to get from your front door to hundreds of places around the city without having to pay a pricey taxi fare. Find out why taking the bus in Buenos Aires is your first important step toward living like a local.
A few of our students' favorite activities include:
We also offer group and individual tango classes. If you're taking language classes with us, you'll also get one free tango class each week.
Other than football, there is only one other cultural symbol that ubiquitously represents Argentina: tango. In 2009, UNESCO recognized tango by adding it to its Intangible Cultural Heritage List. Buenos Aires, being the birthplace of this sensual fusion of dance and music, is now the mecca for tango aficionados worldwide. Thousands come to this city every year to seek out tango's masters and try to grasp the true emotions behind the music and its movements.
Your first time experiencing tango doesn't have to just be from afar as a bystander. This tango dinner show will start you off with an hour of tango class where you will learn the basic steps of tango, and may even learn the secrets of how the oft-entwined tango dancers manage not to step on each other's toes!
After the class, you will enjoy a 3-course meal (wine and nonalcoholic drinks included) followed by a tango performance with a live orchestra, professional dancers, and singers.
The tango dinner show is available all year round, even during public holidays. Advance booking required.
Football, the beautiful game!
Saying that football is a religion for many Argentines is not an exaggeration.
The passion, loyalty and conviction Argentines have for their teams and the sport as a whole are unparalleled.
It's a sentiment you can only understand if you get to FEEL it in a stadium full of jumping and chanting fans. You must experience it firsthand, because no words, pictures, or videos could do it justice. And a warning for Americans: don't call it "soccer." It's fútbol!
A local guide and transportation to and from the stadium is included. (The regular season of Argentine First Division football league runs from August to December, and then from February to June.) In the meantime, get ready for a football game by learning some Spanish football vocabulary.
Buenos Aires is a very walkable city, but also a very big city. At bicycle speed and from handlebar height, you will get to cover a lot more ground and explore the city's many neighborhoods from a much more closeup perspective.
Led by knowledgeable local guides, you will venture into backstreets, learn about the city's history, and discover hidden gems that you'd have otherwise missed.
Half-day, full-day and theme tours are available to suit your needs. To learn more, check out our firsthand account of this architecture-themed bike tour.
Malbec is without doubt the signature wine of Argentina, but there also many other wines made in our country. Argentina has a long and rich vinicultural tradition which can be traced back to the 1500s, when it was first practiced by Spanish missionaries.
At this wine tasting, you will have the opportunity to find out what makes Argentine wine unique, as well as the factors that make Argentina the 5th largest wine producer in the world, and the largest in South America.
You will get to try and learn about several limited production wines from boutique wineries. The wine tasting session is open to non-students as well. We know you're eager to try our wonderful wines, so in the meantime here are a few tips on drinking and buying wine in Buenos Aires.
Do you know that graffiti is legal in Buenos Aires? Due to the lack of regulation, artists are free to express themselves by creating towering works of art on the walls of buildings all over the city. Street art in Buenos Aires has grown from an artistic niche to a cultural phenomenon.
As this outdoor canvas expands and the skills of our city's artists mature, the only way to see as many masterpieces as possible is to join a guided tour. A knowledgeable bilingual guide will take you through narrow lanes and main streets to view and learn about the ever-changing façades of buildings and storefronts. Along the way your guide will explain the local politics, love, and intentions behind every piece of art. Walking and bike tours covering different routes and areas of the city are available throughout the week.