Private 1-on-1 or Private Group classes for children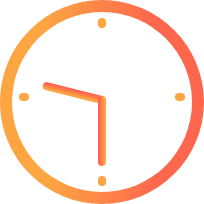 Available 10am - 8pm, Monday to Friday
Best possible learning environment for young learners
At least 2 weeks advance booking required
LET US ANSWER YOUR ?'s ABOUT...
Our Spanish classes for families are suitable for children aged 5 and above. These courses are tailored to the specific level and requirements of each student, so there is no need to worry about a course being too challenging for a child's ability and maturity level.
If multiple children of similar ages and Spanish levels want to learn together, we offer private group classes instead of one-on-one sessions. For more information, please visit our Private Group Classes page.
To allow for material development, this class requires booking at least 96 business hours in advance. Parent(s) must be interviewed to assess the child's prior exposure to Spanish, and at least one parent or legal guardian must be present on the premises throughout the lesson.
Classes can be scheduled between 10am and 8pm from Monday to Friday.
Children and young adults have a different learning style and attention span compared to adults. They need a specially tailored curriculum, materials, in-class activities, and teaching methods that are relevant to their age group.
It is generally not recommended for parents to learn alongside their child(ren), especially if there is a significant difference in skill level and age. However, if parents are keen to do so, we can discuss a potential course plan with the family. The course will be taught at the pace of the member who requires the most attention.
If your child has never studied the Spanish language before, or has no previous exposure to the language, we will start them from the very beginning which is also known as the A1 level, following the Common European Framework of Reference (CEFR model). 
If you child does have previous experience or exposure to the language, we will coordinate a an in person evaluation with our academic director so that your child's level can be properly assessed and we can create a personalised plan for their learning. 
At Vamos Academy, we recognize that young learners have unique needs and learning styles that require tailored materials and instruction. Our materials for young learners are specifically designed to be age-appropriate, engaging, and interactive.
Our curriculum for young learners incorporates a wide range of materials that are fun and dynamic, such as games, songs, stories, and interactive exercises. These materials are designed to not only teach Spanish language skills but also to engage students and make learning a fun and enjoyable experience.
Additionally, our teaching methods for young learners focus on interactive and communicative instruction, where students are encouraged to actively participate and use the language from the very beginning. We use visual aids, gestures, and other forms of non-verbal communication to help students understand and learn the language in a natural and immersive way.
The recommended duration for young learners depends on their exact age as well as their learning style. However, for learners between the age of 6 years and 9 10 years we do not recommend more than one hour of instruction at a time. This is due to the fact that it is easy for learners of this age to become distracted and lose focus after this amount of time. 
For learners between the ages of 10 years and 13 years the duration could be a little longer, however no more than 1.5 hrs. 
We offer classes for young learners between the ages of 6 and 13 years old. Our curriculum and teaching approach are specifically designed to cater to the unique learning needs and styles of children in this age range.
For students aged 14 to 18 years old, we recommend our regular private classes. These classes are designed for older students who are ready for a more comprehensive and academic approach to learning Spanish. Our experienced teachers use a variety of teaching methods and materials to help students develop their language skills and achieve their individual language goals.
You can start our quick and easy registration process by filling out our online registration form. One of our program advisers will then get back to you in order to answer any questions you may have, as well as coordinate and confirm the schedule. 
Additionally, we will set up a personalised evaluation with our academic director in order to gain a proper understanding of your child's level and prepare a tailor made program to fit their needs.