Written by Alex Cotonat
Whether you're an expat settling in for a long stay or a tourist visiting for a short while, understanding the local supermarket scene is crucial to making your stay in Andalusia comfortable and enjoyable while you learn Spanish in Malaga. From fresh produce to local delicacies and international food items, supermarkets in Andalusia offer a wide range of products that cater to diverse tastes and preferences. However, with so many options available, it can be challenging to know where to start.
Prepare for your trip to Spain: Start your Online Spanish Classes
In this comprehensive guide, we delve into the top supermarkets in Andalusia, providing detailed descriptions and insights to help you navigate your grocery shopping experience. We also highlight important aspects such as operating hours, the difference between supermarkets and hypermarkets, and special considerations for shopping on Sundays and during the high tourist season.
Whether you're planning your first shopping trip or looking to explore new options, this guide is designed to help you make the most of your supermarket experience in Andalusia.
Let's get started!
Choosing the Right Supermarket for Your Shopping Needs
When it comes to grocery shopping, the supermarket you choose can greatly depend on the specific options you're seeking. Whether you're prioritizing price, searching for organic or vegan products, in need of quick meal solutions, or looking for the freshest vegetables, each supermarket offers a unique range of products and services to cater to these needs.
Top 3 Most Affordable Supermarkets in Spain
When it comes to grocery shopping in Spain, affordability is often a key consideration. Here, we've compiled a list of the top three most affordable supermarkets that offer a wide range of products without breaking the bank.
1. Mercadona: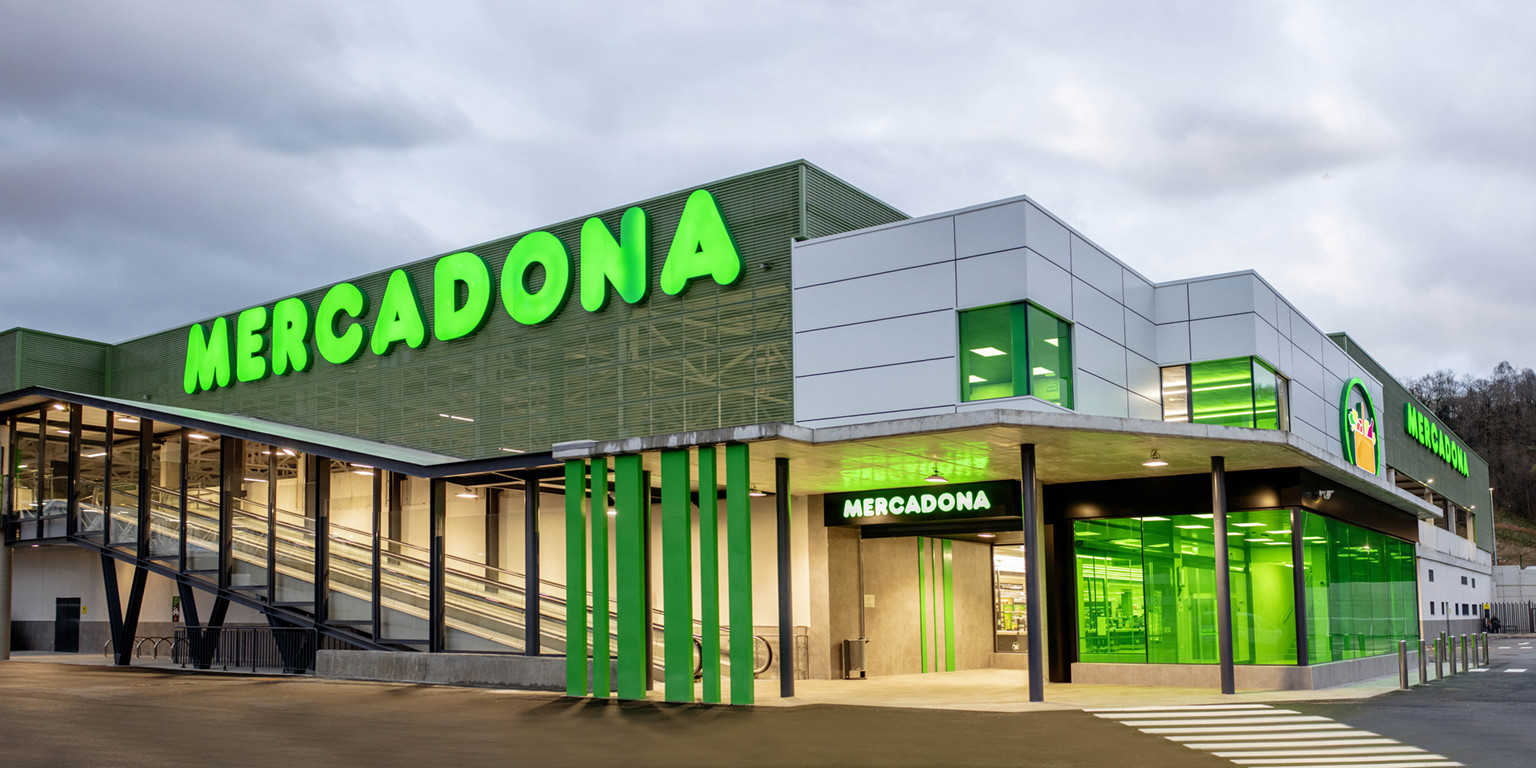 Mercadona is one of the most popular supermarket chains in Spain, boasting over 1,600 stores across the country. Known for its competitive prices, Mercadona offers a wide array of products, from fresh produce to pantry staples and household items. One of the standout features of Mercadona is its private label brand, Hacendado. These products are often cheaper than their branded counterparts, making them a great option for budget-conscious shoppers. While Mercadona may not have a large selection of organic products, it's a reliable choice for everyday grocery needs.
2. Lidl:
Originating from Germany, Lidl is a discount supermarket chain that has made a significant impact on the Spanish market. With over 600 stores in Spain, Lidl is renowned for its low prices and good quality products. One of the key features of Lidl is its weekly offers on fresh fruits and vegetables, allowing shoppers to stock up on healthy options at discounted prices. Furthermore, Lidl offers a variety of European products, providing a taste of home for many expats.
3. Dia:
Dia is a Spanish discount supermarket chain that offers a no-frills shopping experience focused on low prices. While Dia's stores might be smaller compared to Mercadona or Lidl, they are conveniently located and well-stocked with essential items. Dia is a great choice for budget-conscious shoppers seeking to buy everyday items at lower prices.
Top 3 Supermarkets in Spain for Organic and Vegan Options
When it comes to finding quality vegan and organic options, not all supermarkets are created equal. Here are the top three supermarkets in Spain that are known for their wide selection of vegan and organic products:
1. Carrefour: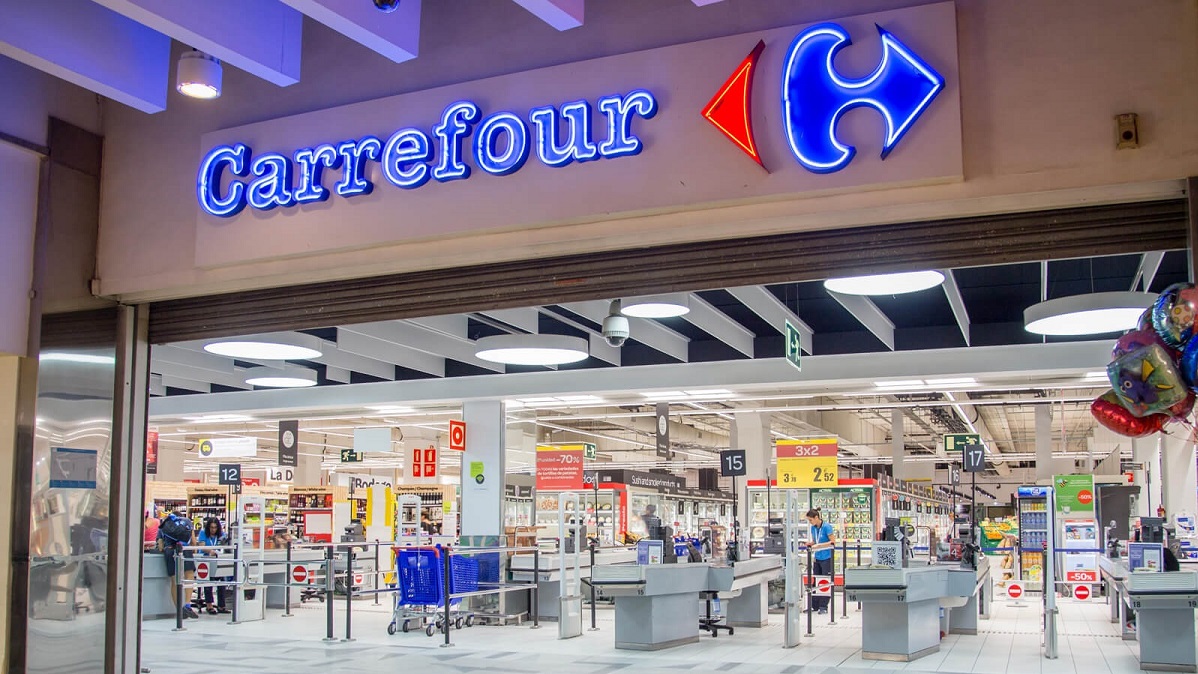 Carrefour stands out for its commitment to diverse food options. This supermarket chain offers a substantial selection of organic and vegan products. Whether you're looking for fresh fruits and vegetables, packaged goods, or ready-to-eat meals, Carrefour has a variety of options to meet your needs.
2. Alcampo (Auchan):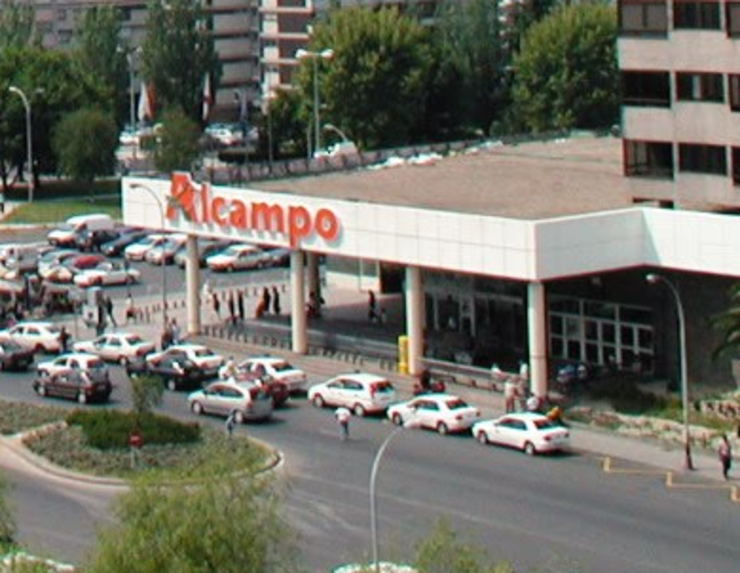 Alcampo, part of the Auchan Retail group, is another excellent destination for organic and vegan shopping. With a dedicated 'bio' section in their stores, Alcampo offers a range of organic items including fruits, vegetables, and grains. Additionally, they carry a variety of plant-based products, making it a preferred choice for those adhering to a vegan diet.
3. El Corte Inglés:
While primarily a department store, El Corte Inglés boasts an extensive supermarket section known for its quality and variety. They offer a wide range of organic and vegan products, including their own 'El Corte Inglés Bio' brand. From fresh produce to packaged goods, El Corte Inglés provides a comprehensive selection of vegan and organic options.
Top 3 Supermarkets for Baby Products
1. El Corte Inglés:
El Corte Inglés is a department store chain in Spain that has a dedicated section specifically for baby products. They offer a wide range of items such as diapers, baby food, clothing, toys, and personal care products.
Find more information here: https://www.elcorteingles.es/bebes/
2. Mercadona:
Mercadona also provides a good variety of baby products. They have a specific section where you can find diapers, infant formula, baby food, hygiene products, and other essential items for babies.
3. Carrefour:
Carrefour is another supermarket that has a specialized section for baby products. They offer a wide selection of diapers, baby food, feeding accessories, clothing, and infant care products.
These supermarkets are known for offering quality products and a wide range of options to meet the needs of babies and their parents. Please note that product availability may vary in each store, so it's always advisable to check the baby products section at your local supermarket.

Also read: Complete Guide About Supermarkets in Argentina

Top 3 Additional Supermarkets in Spain You Should Know About
1. Aldi:
Aldi is a German discount supermarket chain that has been expanding in Spain. They are known for their low prices and offer a range of products, including fresh produce, pantry staples, and household items.
2. Eroski: Very Affordable
Eroski is a Spanish supermarket chain that operates stores across the country. They offer a wide variety of products, including fresh food, groceries, and household items. Eroski is also known for its commitment to sustainability and local products.
3. Mas:
Mas is a supermarket chain based in Andalusia, with several locations in Malaga. They are known for their focus on fresh, quality products, particularly their selection of fruits, vegetables, and local products. Mas is a popular choice for those seeking a supermarket that offers a range of high-quality items in Malaga.
Understanding Supermarket Opening Hours in Andalusia
Navigating the opening hours of supermarkets in Andalusia can be a crucial part of planning your shopping routine. While there can be variations depending on the specific supermarket and location, there are some general patterns to be aware of.
Most supermarkets in Andalusia open from early in the morning, around 9 or 10 AM, and close late in the evening, around 9 or 10 PM. This applies from Monday to Saturday. It's worth noting that smaller supermarkets or local stores might close for a siesta in the afternoon, typically from around 2 PM to 5 PM, although this practice is less common in larger supermarkets or in bigger cities.
Sundays and public holidays are a bit different. Many supermarkets are closed on Sundays, except during peak tourist season or in areas with a lot of tourist traffic, where they might open to accommodate the increased demand. Public holidays can also affect opening hours, with many supermarkets closing or reducing their hours.
It's always a good idea to check the specific opening hours of the supermarket you plan to visit, as they can vary. Most supermarkets provide this information on their websites or you can contact them directly for the most accurate information.
Understanding the Difference Between a Supermarket and a Hypermarket
When shopping for groceries and other goods, you might come across two terms: supermarket and hypermarket. While they may seem similar, there are key differences between the two that can affect your shopping experience.
Supermarkets
Are typically medium-sized stores that offer a wide variety of food and household products. They are designed to meet your everyday shopping needs, providing a range of items from fresh produce and meats to canned goods, personal care items, and cleaning products. Supermarkets may also have sections for bakery, deli, and dairy products.
Hypermarkets
Much larger in size and offer a more extensive range of products. In addition to the food and household items found in a supermarket, hypermarkets often include departments for clothing, electronics, furniture, and other non-food items. They are designed to be a one-stop shopping destination, where you can purchase a wide array of goods under one roof.
In essence, the main difference between a supermarket and a hypermarket lies in the size and the range of products offered. While supermarkets focus primarily on food and everyday household items, hypermarkets offer a broader range of goods, often including non-food items. Depending on your shopping needs, you might find one more convenient than the other.
Top 3 Largest Hypermarkets in Malaga (Malaga)
1. Carrefour Los Patios – Malaga:
Carrefour is one of the largest hypermarket chains in Spain and has several locations in Malaga. Carrefour Los Patios is one of the largest, offering a wide range of products from food to clothing and electronics.
2. Alcampo Málaga – La Rosaleda:
Located in the La Rosaleda shopping center, Alcampo La Rosaleda is one of the largest hypermarkets in Malaga. It offers a wide variety of products, from groceries to clothing, household goods, and more. The hypermarket is known for its spacious layout and well-stocked shelves, making it a popular choice for shoppers in Malaga.
3. Eroski Málaga – Vialia Maria Zambrano:
Eroski in the Vialia Maria Zambrano shopping center is one of the largest hypermarkets in the city. It offers a wide range of products, from fresh food to household items and electronics. The hypermarket is conveniently located within the shopping center, making it an easy stop for shoppers looking for a wide variety of products under one roof.
Must-Try Spanish Products Every Foreigner Should Experience from the Supermarket
When visiting Spain, exploring the local cuisine is a must. To fully immerse yourself in the flavors of the country, here are some must-try Spanish products that every foreigner should experience from the supermarket:
Jamón Ibérico: Indulge in the exquisite taste of Jamón Ibérico, a highly prized cured ham made from acorn-fed Iberian pigs. Known for its rich, melt-in-your-mouth texture and distinct flavor, it is a delicacy that showcases the art of traditional Spanish charcuterie.
Manchego Cheese: Sample the iconic Manchego cheese, made from the milk of Manchega sheep in the La Mancha region. With its distinctively nutty and slightly tangy taste, this semi-firm cheese pairs perfectly with a glass of Spanish wine or as a delightful addition to tapas.
Extra Virgin Olive Oil: Discover the exceptional quality of Spanish extra virgin olive oil, known for its fruity and robust flavor. Whether used for cooking or as a finishing touch to salads and dishes, this golden elixir adds a distinctive Mediterranean touch to any meal.
Spanish Wine: Explore the diverse world of Spanish wines, from rich reds to crisp whites and sparkling cavas. Spain is renowned for its winemaking traditions and offers a wide range of grape varieties and regional specialties. Enjoy a glass of Rioja, Ribera del Duero, or Albariño and savor the unique flavors.
Turron: Indulge in the traditional Spanish treat of turron, a nougat confection made with almonds, honey, and sugar. It comes in various flavors and textures, including soft Jijona turron and crunchy Alicante turron. Enjoy a piece of turron as a sweet delight during the holiday season or throughout the year.
By exploring these authentic Spanish products from the supermarket, you'll embark on a delicious culinary journey that highlights the rich gastronomic heritage of Spain. Enjoy the flavors and savor the essence of Spanish culture!
Bonus Tips:
Supermarkets in Andalucía offer a treasure trove of local and international products, making grocery shopping an exciting experience for tourists and expats. To help you make the most of your shopping trips, we've compiled a list of useful tips and insights that will enhance your supermarket experience in Andalucía.
Familiarize Yourself with Local Brands
Andalucía is home to many high-quality local brands that offer a taste of the region's unique flavors. Make a list of popular local brands and keep an eye out for them in supermarkets. These products often provide excellent value for money and a more authentic taste of Andalucía.
Look for Seasonal Produce
Andalucía boasts an abundance of fresh fruits and vegetables, many of which are grown locally. Familiarize yourself with the region's seasonal produce to ensure you're buying the freshest and most flavorful ingredients. Shopping for seasonal produce also helps support local farmers and contributes to sustainable agriculture.
Learn Basic Spanish Phrases
Knowing a few basic Spanish phrases can be helpful when navigating supermarkets in Andalucía. Learn phrases for common food items and how to ask for assistance, so you can communicate more effectively with store employees.
Embrace the Siesta Culture
Many supermarkets and smaller shops in Andalucía close for a midday break, typically between 2 PM and 5 PM. Plan your shopping trips around these hours to avoid any inconvenience.
Explore Local Markets
In addition to supermarkets, Andalucía is home to numerous local markets where you can find fresh produce, meats, cheeses, and other regional specialties. Visiting these markets is an excellent way to experience local culture and discover unique products that may not be available in larger supermarkets.
Bring Your Own Bags
Spain has implemented measures to reduce plastic waste, and many supermarkets charge customers for plastic bags. To save money and help the environment, bring reusable shopping bags with you when visiting supermarkets.
Check for Discounts and Loyalty Programs
Many supermarkets in Andalucía offer discounts, promotions, and loyalty programs to help you save on your grocery bills. Keep an eye out for weekly deals and ask about loyalty cards to make the most of your shopping experience.
As we reach the end…
By following these tips, tourists and expats can enjoy a more efficient and enjoyable supermarket experience in Andalucía, discovering the region's rich culinary offerings and embracing local customs. Here at Vamos Academy in Malaga we help tourist and expats find their way in Spain but also in Argentina.