Makeup is complicated. It requires a lot of information, let alone vocabulary! Like… what on Earth is a highlighter? What does primer mean? And what's a blender? Now, as if this topic weren't complex enough, you're traveling to a Spanish speaking country and finding out that you don't know the right words to buy some makeup. Well, lucky for you, as always, we are here to help!
Basic Makeup Vocabulary in Spanish
Makeup = maquillaje
Lipstick = pintalabios / lápiz de labios
Powder = polvo
Blusher = rubor
Eyeliner = delineador
Eyeshadow = sombra de ojos
Mascara = rímel
Nail polish = esmalte de uñas
Now, let's dig a little deeper!
Primer = primer / prebase
Foundation = base
Concealer = corrector, tapaojeras
Lip gloss = brillo labial
Lip linear = delineador de labios
Highlighter = iluminador
Of course, you'll also need some verbs:
To apply = aplicar / ponerse
To blend = esfumar
To remove = remover, quitar, sacarse
To clean = limpiar
To moisturize = humectar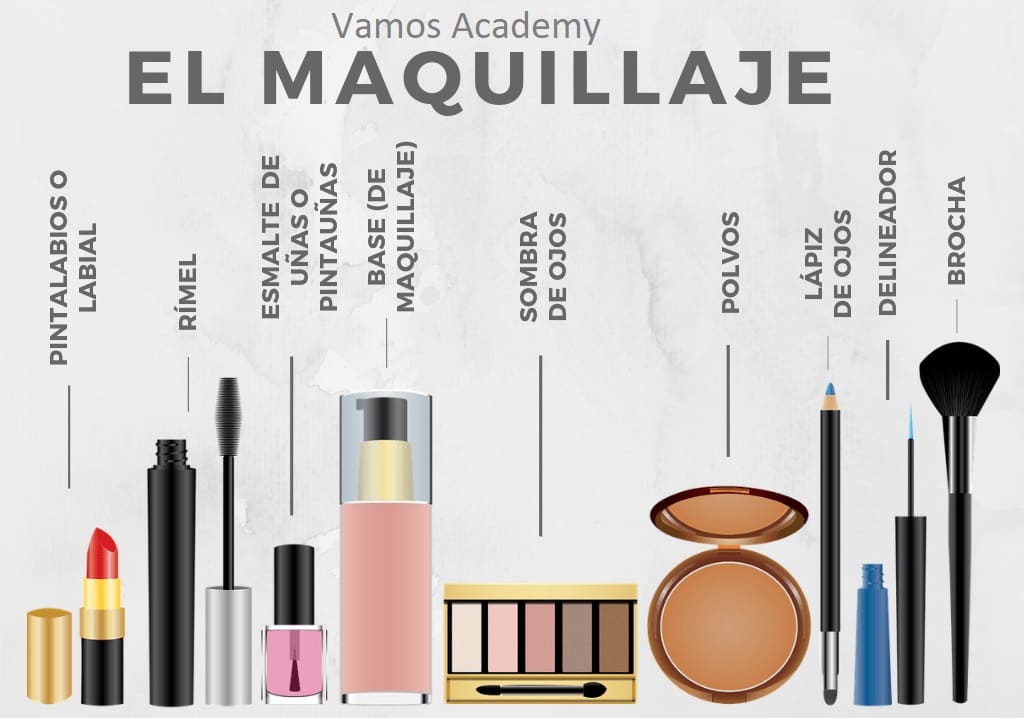 Advance Makeup Vocabulary in Spanish
Finally, there's algo some extra vocabulary you need to know! We're obviously talking about your "makeup tools", such as…
Brush = brocha
Mirror = espejo
Eyelash curler = rizador
Beauty blender = esponja de maquillaje
Moisturizer = humectante
Facial cleanser = limpiador facial
Perfume = perfume
We hope now you have enough vocabulary to do your makeup every night out during your journey!
If you are travelling to a Spanish speaking country and need to learn some Spanish, we can help you! We offer Spanish Classes in Toronto, Ottawa and Montreal
We also have:
Spanish School in Argentina
Spanish School in Barcelona
Spanish School in Madrid
Spanish School in Mexico