ACCREDITED TEFL COURSE, INTERNATIONALLY RECOGNIZED IN MADRID SPAIN
TEACH ENGLISH AS A SECOND LANGUAGE ANYWHERE. INCLUDING CHINA!
Duration of 120 Hours (4 weeks) Monday throu Fridays
Average of 3 to 5 students per class, with a maximum of 6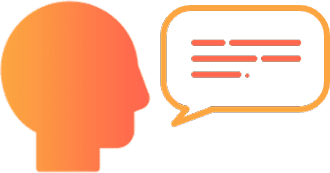 teaching practice sessions can be done in the morning, afternoon or evening hours for your convinience.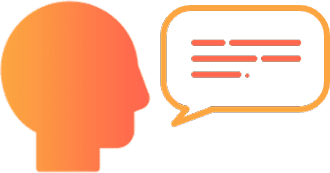 practice will be held at our English school for a more hands-on experience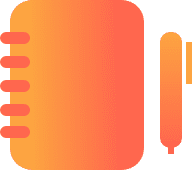 professionally designed course materials all included in class price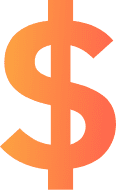 2020 TEFL course price: €499 per person
Stephan
10+ Years of Experience teaching TEFL to students.
LET US ANSWER YOUR TEFL QUESTIONS 😊
Internationally accredited and recognized by global institutions and certification boards

Upon successful completion of course, graduates will receive their certificate to teach English as a foreign language not only in Argentina, but all over the world. 

100 hour TEFL certification course that provides an intensive and efficient program designed to provide you with the latest tools and knowledge in order to give you that edge in the English teaching profession. 

2020 all inclusive price offer of €399 course. We accept credit cards, cash, or wire transfers at no extra cost.

Effective Spanish immersion classes* available to all students so as to help improve career prospects.

Highly experienced instructors and fully equipped team 

Vamos Academy offers cultural and social activities that provide the opportunity to meet other students from all over the world and get immersed in the local way of life. 

Safe and comfortable

accommodation options

 to choose from.

ESL/EFL job placements in Madrid, Spain. Driven and motivated participants will benefit from the experience of living in a foreign country while working as a professional English instructor.* You may even learn a new language yourself!
Upon successful completion, TEFL course graduates will have the opportunity to start their English teaching journey as soon as possible. Graduates will be eligible to teach in large companies, private and public language schools as well as give private classes to learners of all ages and levels. Being that the English language is a fundamental skill in many areas of the world such as the tourism industry, world trade, and economics, the global demand for English teachers is very high. All of the graduates from our program have had great success in all aspects of their English teaching journey!
*There is a commitment of at least a 1-month stay in Buenos Aires.
The TEFL materials that we use have been designed and written by TESOL/TEFL professionals and specialists. We believe that it is important to constantly be updating and adding new materials as education is evolving everyday, especially around games, videos, audios and other digital supports. 
Our academic coordinator and TEFL course instructors are constantly expanding and creating new and improved materials to keep up with the latest innovations in the world of teaching English as a second language. All materials are included in the cost of the course and will become useful resources for all students in their English teaching journey during and after the course. 
Our TEFL team consists of highly qualified instructors and academic coordinators who have years of experience teaching the English language to learners and are TEFL and TESOL certified. All instructors have experience teaching all levels and ages of learners so that they can appropriately prepare all students for success. Classes are structured to cover all aspects of English linguistics and skills so that students are constantly completing new objectives and advancing their knowledge. 
Vamos Academy offers various great accommodation options for all of its students. We offer family homestay options as well as accommodation in our private apartment, located just 5 minutes away from the school on the beautiful Goya neighborhood. It is one of the best places in Madrid! 

All of the families that we work with who provide homestays for our students have many years of experience. We have personally visited all of the homes of the hosts that we work with to ensure that they are all well equipped in order to meet our standards. All of our accommodation options are located in some of the best neighborhoods in Madrid. Learn more about all of our accommodation options here. 
Our students will need to leave mornings available to study, plan classes, and/or teach practice classes. However, it is possible to take Spanish group or private classes during the first two weeks of the TEFL course. Vamos TEFL is a very intensive program, especially as we approach the second two weeks of class. We generally advise our students that you keep the last two weeks of the course commitment free!
Please note: Vamos TEFL does make up for the time lost due to National Holidays in Spain.
2020/21 Vamos TEFL Schedule
1 de enero (New Year)
19 de abril (Good Friday)
1 de mayo (Labor Day)
15 de agosto (Virgin Day)
12 de octubre (Spain National Day)
1 de noviembre (All Saints Day)
6 de diciembre (Day of the Spanish Constitution)
25 de diciembre (Christmas)
(You will have full 100 academic hours)
4 - week, 100 hour, tailor made TEFL course and curriculum in Madrid at Vamos Academy. Teaching observations and practices are included. 

Top - notch materials with the best proven, and up to date methods in the World of teaching English

Extra supplementary materials included so as to adapt to each student and provide the best quality course and learning experience 

Job placement* upon successful completion of the program.

Social and Cultural Workshops

FREE Weekly Flamenco lessons

1 FREE Week Group Spanish lessons

*Please note: English Teaching Jobs are available for participants who stay in Madrid for minimum of 1 months.
As our TEFL program is made up of a great team of excellent instructors and over ten years of experience in the language learning market, we have the availability to offer competitive prices while providing an excellent educational experience.

Our high ratings and positive feedback over the years have allowed us to be constantly improving our programs to make them the best possible quality.

Vamos Academy is recognized as a quality language school by several international and national education organizations and has worked in partnership with professional organizations from Spain and worldwide for the past ten years. 
Absolutely NOT. 
We ask that you have one of the following:
Advance TOEFL
Complete IELTS
If your English is not C1 or higher, we can help you get there. Check out our English School Programs here:
https://vamospanish.com/ingles if you are in any destination
Yes. Classroom observation is important and part of the TEFL Program. It all happens at our school. It's a total of 10 hours that you will need to spend observing ongoing English classes. Some classes will occur at our location, and some will take place Online. 
Yes. But you will have to translate the diploma and get a public notary to put the apostille. 
We can help you with this process but you will need to pay for the translation and certification. 
Upon successful completion of the course, we guarantee job placement at our English school at the destination of your choosing. (Vamos English Academy https://vamospanish.com/ingles)
If you are interested in Teaching English in Santiago Chile, we can help you but can not guarantee it.
https://vamospanish.com/ingles-santiago-chile
You need a minimum of 10 hours of teaching practice. Some of these will occur at our schools, and some will happen Online. 
Our school is open, and we are following all WHO recommendations:
We disinfect classrooms after each class has finished
We ensure proper social distancing by using very large classrooms and reducing the class size to a maximum of 5 students.
We provide masks for those who need them. 
If you're interested in completing a TEFL certification course, contact us below!